Jury
of the Festival Project «Constellation»
Program "Constellation" – of this real Art Fest – always distinguished by a highly professional atmosphere, the reason is not only the desire of children and their leaders to become winners. Level and the basic criteria of the competition determines the international jury – the acknowledged masters in various arts – specialists from many countries – Ukraine, Russia, Austria, Hungary, Poland, Czech Republic, Slovakia, Germany, etc., are ready to fairly evaluate the progress of participants, give them new high art impulses.
By the power of talent and charm of artistic individuality they create a unique, creative atmosphere and a high level of the jury work.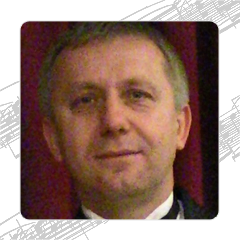 ZENOVIY KORINETS
THE HEAD OF JURY
UKRAINE, KIEV

HONORED WORKER OF ARTS OF UKRAINE,

CHIEF PRODUCER-CONDUCTOR OF NATONAL UKRAINIAN FOLK ENSEMLE named after G. VERYOVKA,

PROFESSOR OF NATIONAL M.DRAHOMANOV PEDAGOGICAL UNIVERSITY.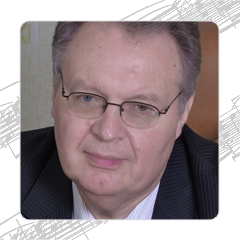 EVGUEN LYSYUK
UKRAINE, ODESSA
DIRECTOR OF ODESSA SECONDARY SPECIAL MUSIC BOARDING SCHOOL named after P. S. STOLYARSKIY
ASSOCIATE PROFESSOR OF SPECIAL PIANO DEPARTMENT OF ODESSA NATIONAL MUSICAL ACADEMY named after A.V. NEZHDANOVA
HONORED CULTURE WORKER OF UKRAINE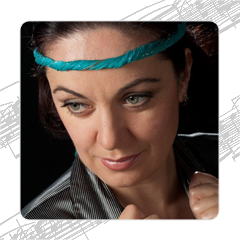 OLGA OGANEZOVA
UKRAINE, ODESSA
ASSOCIATE PROFESSOR OF VOCAL DEPARTMENT OF ODESSA NATIONAL MUSICAL ACADEMY named after A.V. NEZHDANOVA,
DOCTOR OF PEDAGOGICAL SCIENCE, SOLOIST OF ODESSA ACADEMIC MUSICAL COMEDY THEATRE named after M. VODYANOY,
PEOPLE'S ARTIST OF UKRAINE.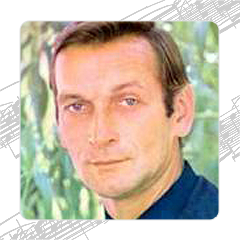 VLADIMIR TALASHKО
UKRAINE, KIEV
PROFESSOR OF THE CHAIR OF TELEPRODUCTION OF NATIONAL THEATRE, CINEMA AND TELEVISION UNIVERSITY OF KIEV named after I. K. KARPENKO-KARIY
NATIONAL ARTIST OF UKRAINE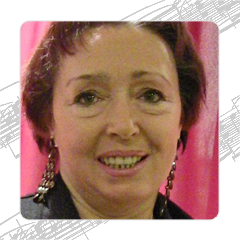 VALENTINA GUREVICH
RUSSIA, MOSCOW
PROFESSOR OF THE STAGE DANCE DEPARTMENT OF THE RUSSIAN ACADEMY OF THE THEATRICAL ART,
PRIZE WINNER OF THE INTERNATIONAL YOUTH AND STUDENTS FESTIVAL IN HAVANNA AND MOSCOW.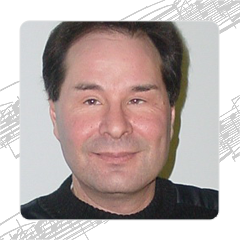 VADIM NIKITIN
RUSSIA, MOSCOW
DOCTOR OF EDUCATION, CANDIDATE OF ART CRITICISM, PROFESSOR
VICE-DEAN OF FACULTY OF CHOREOGRAPHY OF MOSCOW STATE UNIVERSITY OF CULTURE AND ART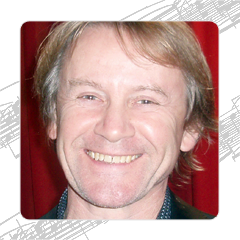 VALERIY SHKORINENKO
UKRAINE, KIEV
Ph. D. ART HISTORY, PROFESSOR OF CHOREOGRAPHY ACADEMIC DEPARTMENT OF STATE ACADEMY OF MANAGERIAL PERSONNEL OF CULTURE AND ARTS
CHIEF BALLET MASTER OF THE NATIONAL HONORED CACDEMIC FOLK CHOIR named after G.VEREVKA, HONOURED ART WORKER OF UKRAINE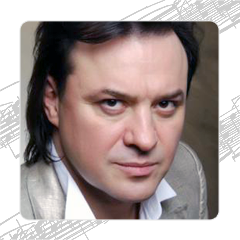 IGOR DEMARIN
RUSSIA, MOSCOW
COMPOSER, SINGER, LAUREATE OF THE
INTERNATIONAL CONTESTS, MEMBER OF
THE COMPOSERS UNION, HONORED ARTIST OF UKRAINE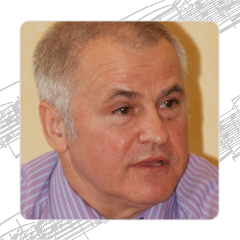 VIKTOR SHERSHNEV
RUSSIA, MOSCOW
LAUREATE OF INTERNATIONAL CHOREOGRAPHY CONTESTS,
EXPERT OF THE CHIEF ATTESTATION COMMITTEE OF MINISTRY OF CULTURE OF RUSSIA,
ROSSE GOLD MEDAL WINNER,
STAGE DIRECTOR OF ХХII OLYMPIC GAMES CULTURAL PROGRAMME,
HONOURED PERSON WORKING IN THE ARTS OF RUSSIA.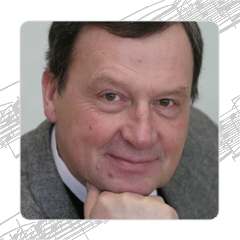 NIKOLAY KRASNITSKYI
UKRAINE, KIEV
ARTISTIC DIRECTOR OF KYIV REGIONAL SCHOOL OF CULTURE AND ARTS,
ASSOCIATE PROFESSOR OF DEPARTMENT OF ACADEMIC AND POP VOCAL AT THE INSTITUTE OF ARTS UNDER THE BORYS GRINCHENKO KYIV UNIVERSITY,
BOARD MEMBER OF ARTISTIC UNION "ASSOCIATION OF PEOPLE OF VARIETY ART OF UKRAINE",
HONORED ART WORKER OF UKRAINE.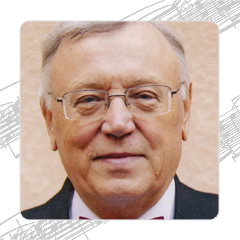 NIKOLAI GOLOSCHAPOV
UKRAINE, ODESSA
HEAD OF VARIETY JAZZ DEPARTMENT OF ODESSA SCHOOL OF ARTS,
ART DIRECTOR AND PRINCIPAL CONDUCTOR OF ODESSA YOUTH JAZZ ORCHESTRA,
HONORED CULTURE WORKER OF UKRAINE.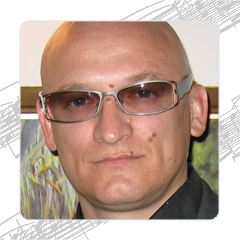 YURIY DERSKYY
COMPOSER-ARRANGER, SECRETARY OF INTERNATIONAL ASSOCIATION OF WORKERS OF POP ART
PRIZE-WINNER OF INTERNATIONAL CONTESTS, PROFESSOR, HONOURED ART WORKER OF UKRAINE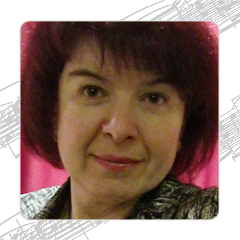 ALLA CHERNOIVANENKO
UKRAINE, ODESSA
DOCTOR PIFILOSOPHY
ASSISTANT PROFESSOR OF FOLK INSTRUMENTS DEPARTMENT OF ODESSA STATE MUSICAL ACADEMY named after A. V. NEZHDANOVA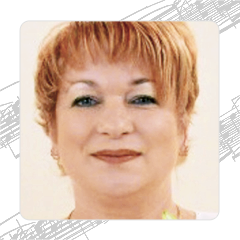 LYUDMILA USTINOVA
UKRAINE, ODESSA
EDUCATIONALISTS OF THE HIGHEST CATEGORY
HEAD OF THE CYCLIC COMMISSION «FOLK DANCE» OF ODESSA COLLEGE OF ARTS AND CULTURE named after K.F. DANKEVICH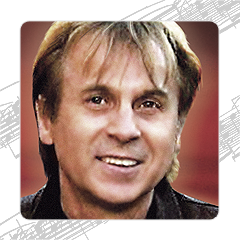 JOZEF IVASKA
AUSTRIA, VIENNA
SINGER, COMPOSER, PEDAGOGUE
MEMBER OF THE INTERNATIONAL ASSOCIATION OF JOURNALISTS UNIU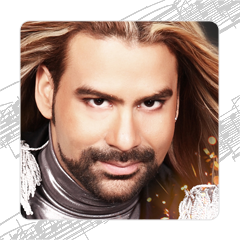 AMADOR LOPEZ
UKRAINE, KIEV
SHOWMAN, CHREOGRAPHER, BALLET-MASTER
WINNER AND JUDGE OF POPULAR DANCING TELEVISION PROJECTS OF UKRAINE
CHOREOGRAPHER-RECORD-BREAKER OF GUINNESS BOOK OF WOLD RECORDS OF UKRAINE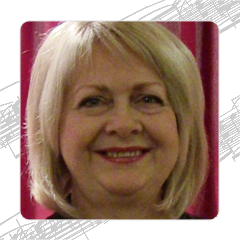 NINA ZABOLOTNAYA
UKRAINE, ODESSA
DOCTOR PIFILOSOPHY, ASSISTANT PROFESSOR OF CHOIRUS COUNDACTING DEPARTMENT OF ODESSA STATE AKADEMY named after A.V. NEZHDANOVA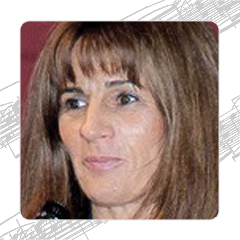 SCILLA SZABO
HUNGARY, BUDAPEST
DIRECTOR AND PRINCIPAL DIRECTOR OF THE THEATRE «ERZSEBET»
BOARD MEMBER OF PROFESSIONAL DANCING UNIONS OF HUNGARY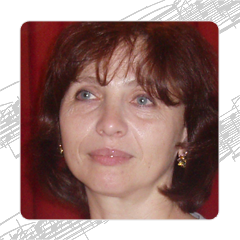 OKSANA ROMANOVA
GERMANY, MUNICH
CHOREOGRAPHER-BALLET-MISTRISS, PRESIDENT OF "DANCE COMPANY"
TRAINER-CHOREOGRAPHER OF GERMAN DANCE COMPANY "DTV"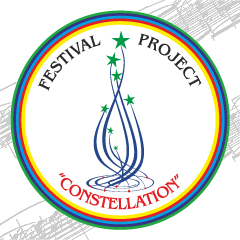 VITALIY TOMNYUK
UKRAINE, KIEV
TEACHER OF POP DEPARTMENT OF KIEV COLLEGE OF CULTURE ABD ARTS
BOARD CHAIRMAN OF YOUTH PUBLIC ORGANIZATION «STUDCONCERT»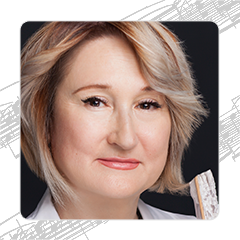 LIUDMYLA KRYZHALKO
UKRAINE, ODESSA
PEDAGOGUE-CHOREOGRAPHER, DEPUTY DIRECTOR OF MUNICIPAL DEPARTMENT OF CULTURE AND TOURISM OF ODESSA CITY COUNCIL
HONORED WORKER OF CULTURE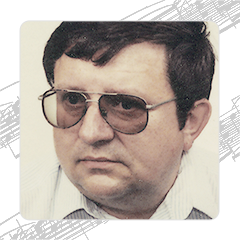 KSHISHTOF KOZLOVSKIY
POLAND, LODZ
CHOIRMASTER AND CONDUCTOR OF THE FEMALE YOUTH CHOIR «IUVENALIS CANTORES LODZIENSIS»,
MUSICIAN, TEACHER, LAUREATE OF INTERNATIONAL CONTESTS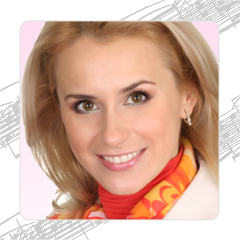 IRINA GUTNIK
UKRAINE, KIEV
CANDIDATE OF PEDAGOGICAL SCIENCES
ASSOCIATE PROFESSOR OF FOLK-STAGE CHOREOGRAPHY OF KIEV NATIONAL UNIVERSITY OF CULTURE AND ARTS ASSOCIATE PROFESSOR OF NATIONAL M. DRAHOMANOV PEDAGOGICAL UNIVERSITY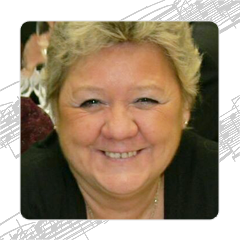 YAROSLAVA NOVAKOVA
CZECH REPUBLIC, PRAGUE
SPECIALIST-METHODIST INFORMAL EDUCATION OF NATIONAL INSTITUTE OF CHILDREN AND YOUTH OF MINISTRY OF EDUCATION, YOUTH AND SPORT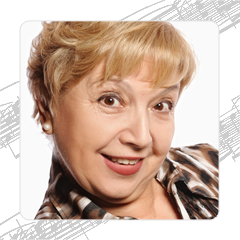 VALENTINA ZAYTSEVА
UKRAINE, KIEV
BALLETMASTER, HEAD OF THE DEPARTMENT OF THE VARIETY DANCE OF KIEV VARIETY-CIRCUS ART STATE COLLEGE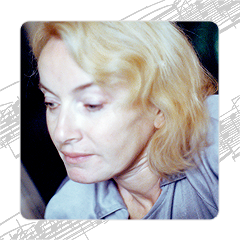 ELENA KHOVANOVA
SLOVAKIA, LIPTOVSKY MIKULAS
HOLDER OF MASTER'S DEGREE, CHOREOGRAPHY TEACHER IN SCHOOL OF ART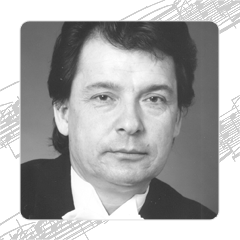 WALERIY TRUBIN-LEONOV
USA, WARREN
MUSIC DIRECTOR AND CHIEF CONDUCTOR OF THE BYELORUSSIA NATIONAL RADIO & TELEVISION
PRINCIPAL GUEST CONDUCTOR OF THE FORT STREET ORCHESTRA AT DETROIT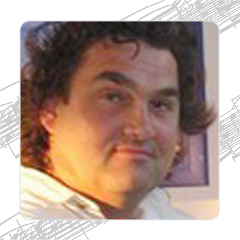 PAVEL PETRAS
SLOVAKIA, LIPTOVSKY
MIKULAS, HOLDER OF MASTER'S DEGREE, DOCTOR PIFILOSOPHY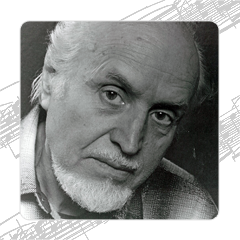 NIKOLAI VYLKUN
UKRAINE, ODESSA
CHIEF ARTIST OF THE ODESSA THEATRE FOR YOUNG SPECTATORS, I. NECHUI-LEVYTSKIY PRIZE WINNER
HONOURED ARTIST OF UKRAINE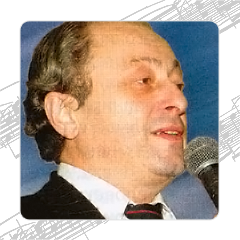 EFIM KOGAN
UKRAINE, ODESSA
HONOURED WORKMAN OF CULTURE OF UKRAINE, DIRECTOR, ART DIRECTOR
HEAD BALLET MASTER OF CHOREOGRAPHIC ART CITY CENTRE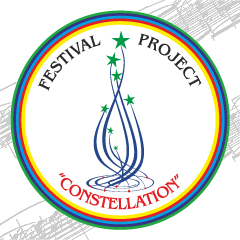 ZELMIRA CUKEROVA
SLOVAKIA, LIPTOVSKY MIKULAS
HOLDER OF MASTER'S DEGREE, TEACHER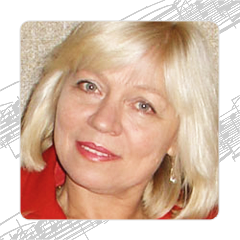 Anna Melnik
AUSTRIA, VIENNA
PROFESSOR OF MUSIC, TEACHER OF PERIYAR CONSERVATORY
FIRST VIOLIN OF "SHOLOM ALEICHEM" ENSEMBLE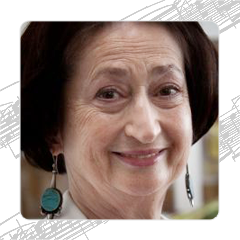 MARIA TORLEY
HUNGARY, BUDAPEST
SCULPTOR, POSSESSOR OF GRAND PRIZE «DANTE RAVENNA», «DANTE BIENNALE»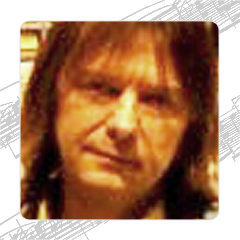 ALEX BAH
USA, MIAMI
MUSICIAN, THE TITLE OF «BEST-DRESSED» ACCORDING TO TASS, PRESIDENT OF MAJOR RECORD LABEL MIAMI RECORDS
MEMBER STUDIO PROJECT BY POPULAR ARTISTS KENNY G AND MISSY ELLIOTT, FOUNDER AND PRODUCER OF THE BAND «BAHBEND»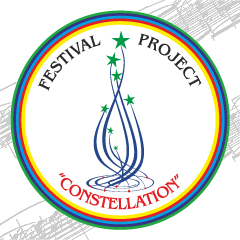 GARRI SEVOYAN
UKRAINE, ODESSA
OVER THE BALLET OF ODESSA NATIONAL ACADEMIC OPERA AND BALLET THEATER, HONORED ARTIST OF UKRAINE